Enjoy a leisurely evening train ride with us and sample some of the fine wines and cheeses of the real Pennsylvania Dutch Country. This event features wines from Long Trout Winery and cheeses from the BAD Farm. Each passenger receives a complimentary wine glass. Space is limited to the first 50 passengers (ages 21 & up). Reservations Required.
Come enjoy the breathtaking colors of autumn in rural Berks County from on board the WK&S Railroad. The views are magnificent, so don't forget your camera! Reservations NOT Required.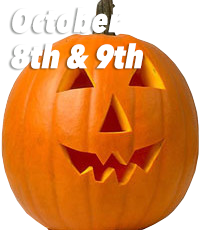 Come take a ride on the train to the WK&S Great Pumpkin Patch! Each child will select their own pumpkin from the pumpkin patch, and once back at the Station, will be able to choose from a variety of decorating kits to take home and dress up their pumpkin.
Reservations NOT Required.
All Aboard the Apple-Pickin' Fall Foliage Train! (One Day Only!!!)
Today, we will have an ORCHARD STOP (County Line) and you make disembark, pick your own apples and get back on the train to return to Kempton! ($5 and $10 bags…CASH ONLY, payable at County Line!) Available for 1, 2 and 3 p.m. trips only! Don't worry, tickets are good all day so you are welcome to take a second trip to enjoy the entire WK&S line!!! Come ride the Apple-Pickin' Fall Foliage Train!!! Reservations NOT Required.